Our Charities
Paragon Projection Ltd guarantees that the majority of our profits go to charity. Every AV hire/rental helps our growing charity network to continue their good work.
Krizevac
Achieving lasting positive change for some of Africa's most underdeveloped communities in enterprising ways, Krizevac exists to create opportunities for employment and education.
Visit Website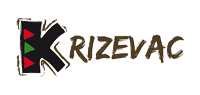 Cycle Of Good
Creating jobs in Malawi by making innovative recycled products, Cycle of Good sells desirable gift items to customers in the UK and beyond, and is also home to the now world-famous Elephant Bike.
Visit Website